Monte finished this up when I was visiting him and I can say nothing else but WOW!!! I love this bust, he sits in the room of horrors proudly with all his brothers. An awesome companion piece to Choptop.
Side note:
One exactly like this will be for sale very soon so keep your eyes peeled. It wil be on eBay, but I will post the link in the classifieds here on NIGHTOWL. If you want it bid it up, all proceeds will be donated to the Bella Tucker fund. Thanks to Hellbilly1965 for donating the blank of your amazing sculpt & Monte Ward for his time & considerable skills donated to finish the piece.
You are both awesome. Thank you!
All pics taken by Monte.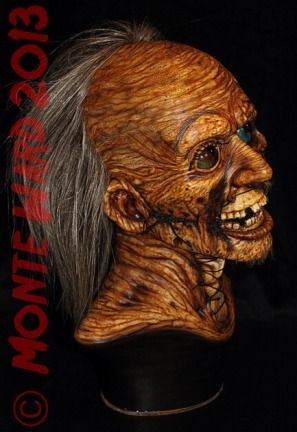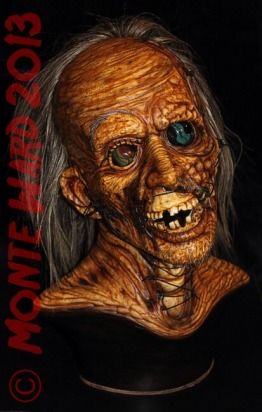 Mike
He also had this finished when i arrived. This is my grail pt7. Have always loved the look of this pt 7 Jason best. When crofader put a silicone blank up for sale a while back I had to jump on it. Foam filled and big as hell, to me, this is the perfect pt7. Also, don't get me wrong, I love a NO Vengeance and own a Re-Vengeance, but this bust just strikes my eye perfectly. I plan on owning a Vengeance real soon as well. The three together will look insane!!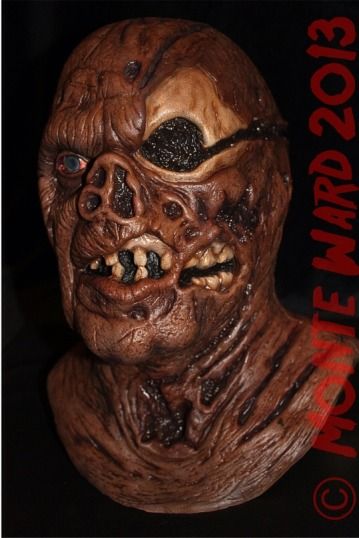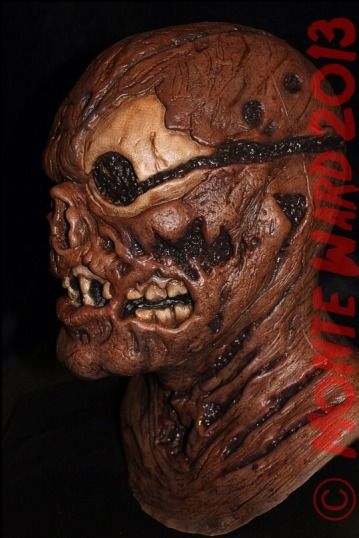 Thanks for looking fellas!
Mike