Good ol' divorce sale. Lots needs to go for a nice fresh start. All items for sale were only collection pieces and never used as costume pieces. All prices are negotiable and trades are welcome. I do a lot of Cosplaying so full costumes are good. Individial props, costume pieces or masks welcome. Items I am interested in for trade right off the bat are as follows
-
a decently low numbered SSN H6 with COA.
-
mamma's boy Mears Remake costume or costume pieces.
-
Quality Warcraft related things or WoW TCG in game Loot cards.
-
The old Sideshow VS Freddy burnt toast Statue.
Have anything else you think may peak my interest? Fire me a message.
I also have many more pics of all the items. PM me and I will link you to the folders.
Now ON with the Camera roll.
Ill Start out with a Ebay link for a 7 day auction.
http://www.ebay.ca/itm/251356303794?ssP ... 1555.l2649
The RoT by Lewis Fry -
$200
Master Replicas X-men Cyclops visor from X-men 2 with aluminum case. -
$250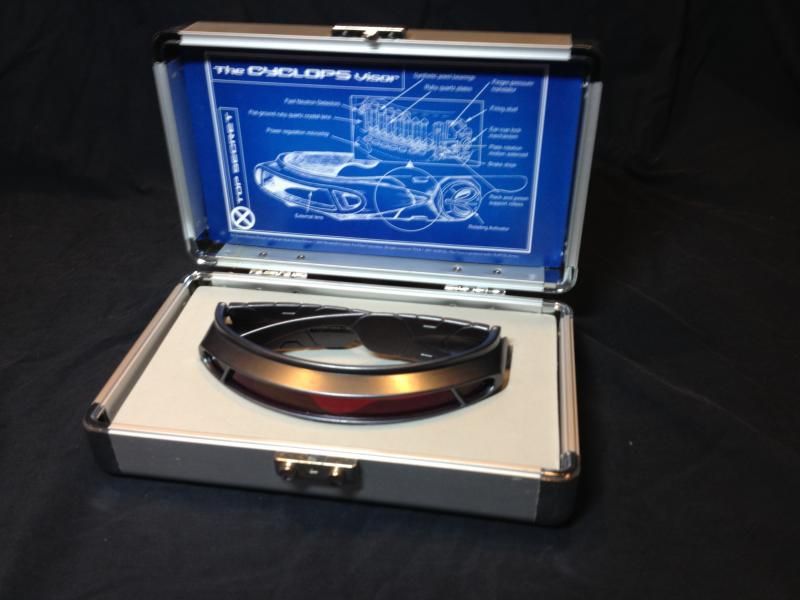 Black Friday prototype mask by Kyle at Splatter FX. Worn by Kane Hodder for the test shoots. Also comes with cast signed knife that was used for the promo photo shoot. -
$400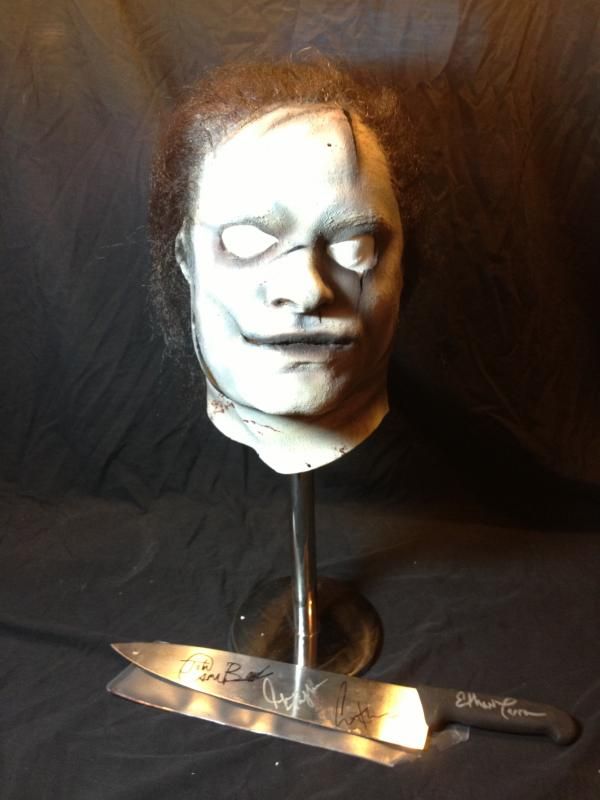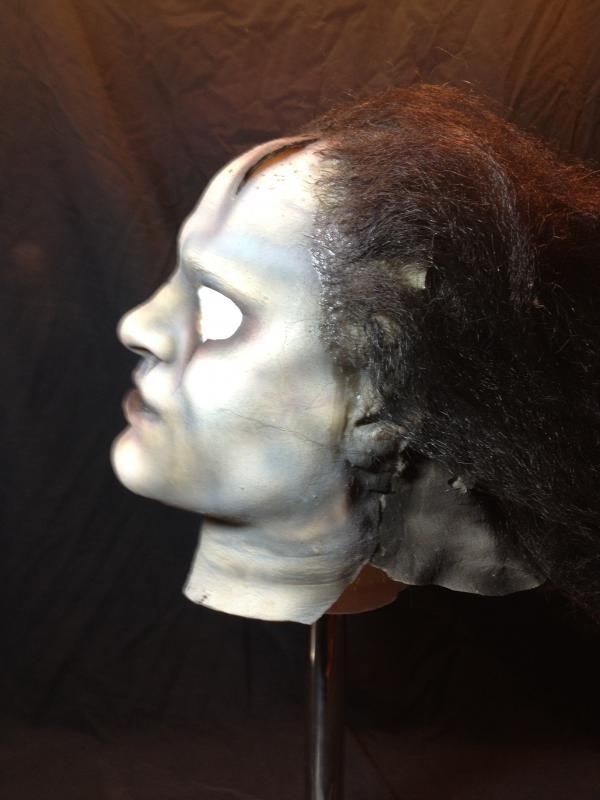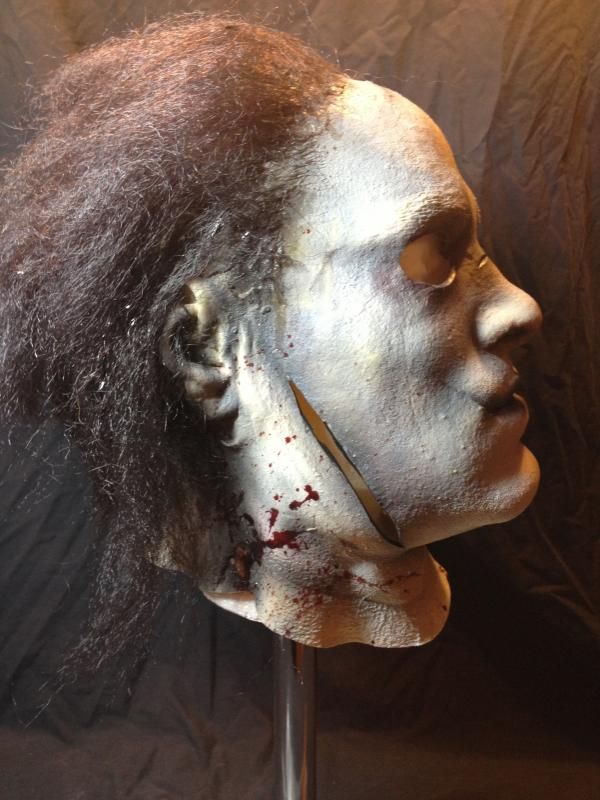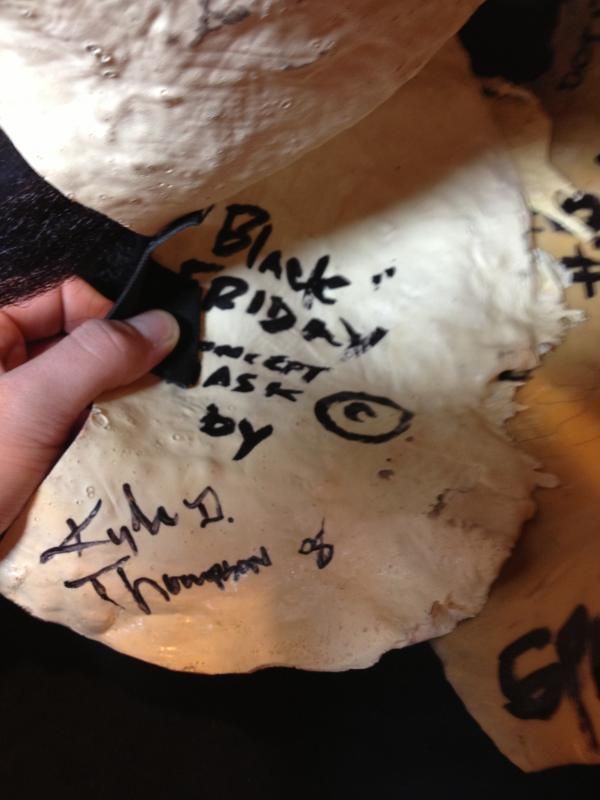 Daz 'Suckface' Jesse Reveal hand. -
$500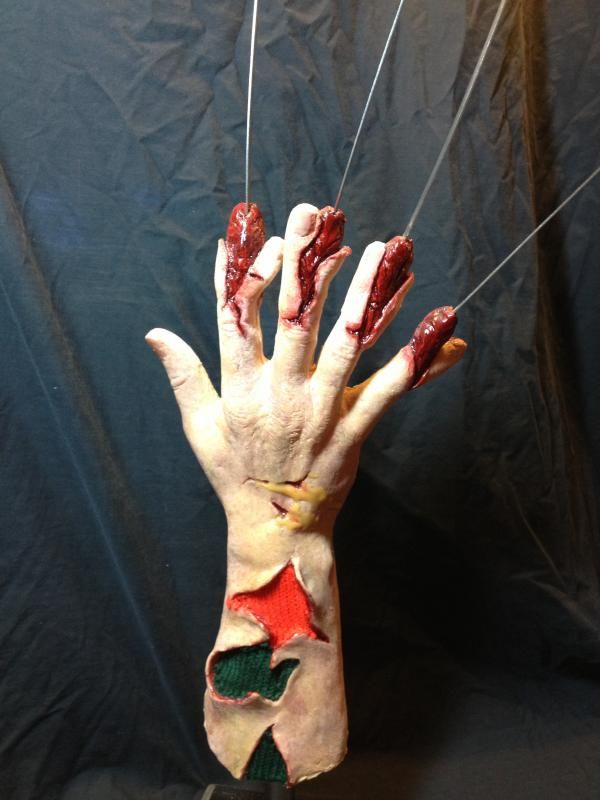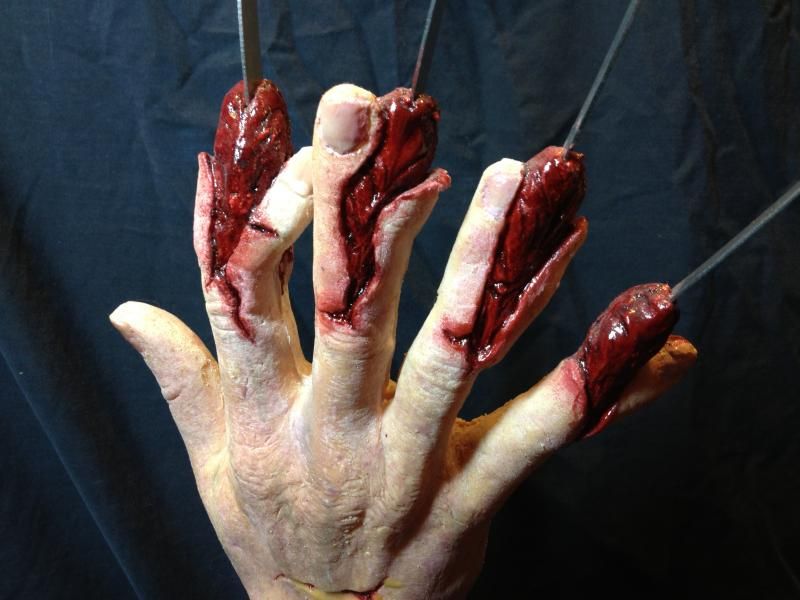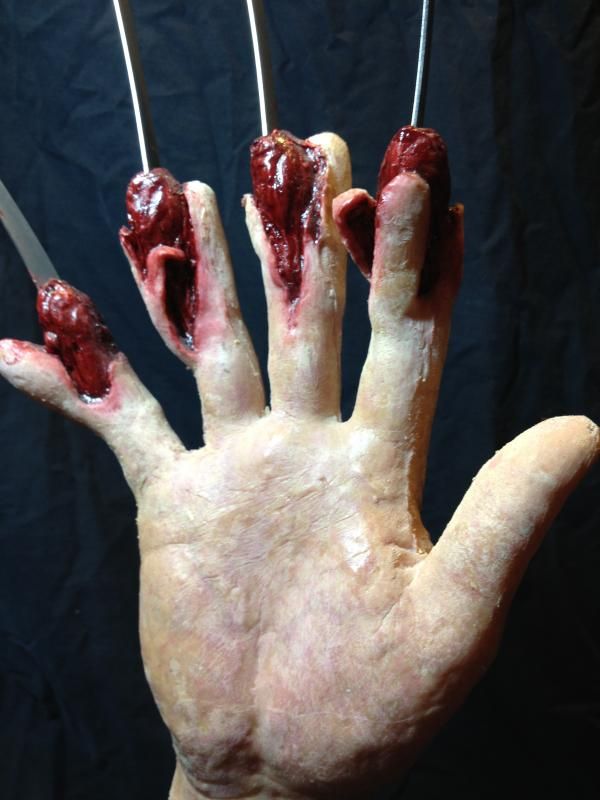 Chuck Jarman (Pre mass pro) Jason mamma's boy part 1 with Photo and acrylic eyes. -
$220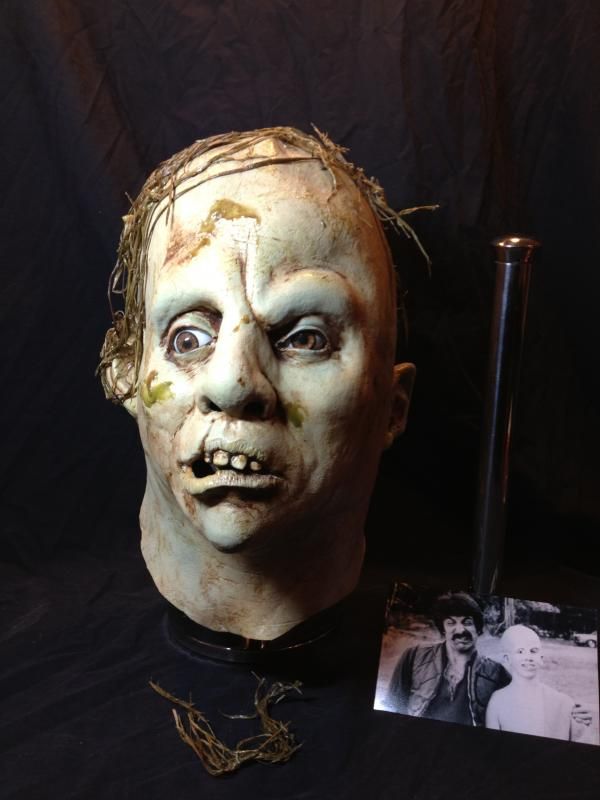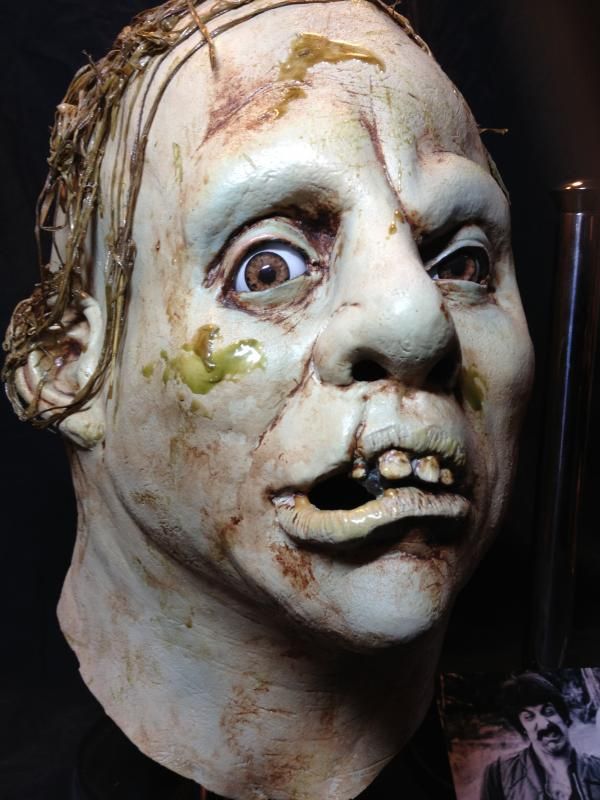 The original 'Gunner' -
$200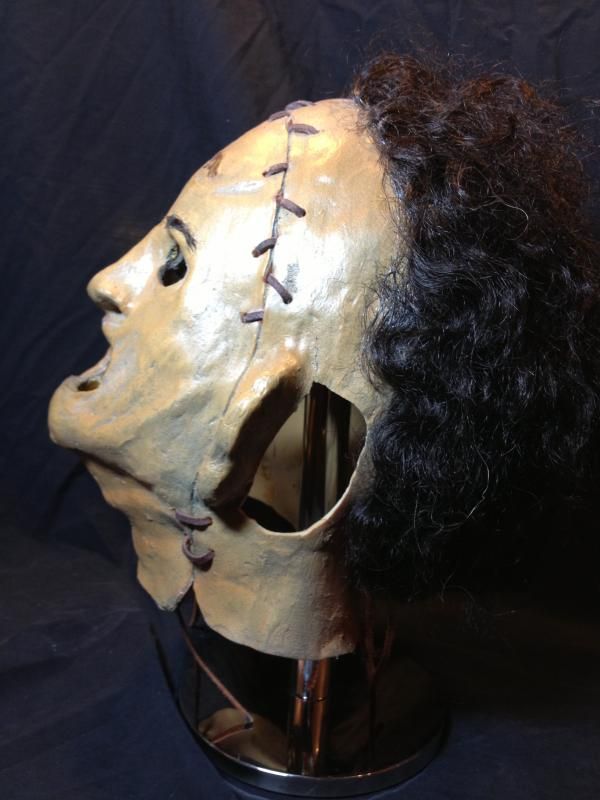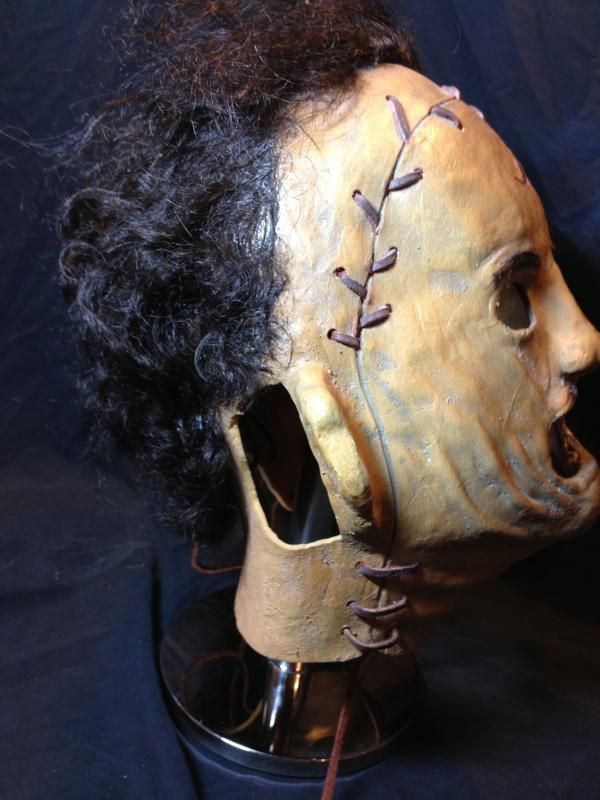 ABS part 5 'Dream Sequence' Hockey Mask. Very much like the part 4 but its made to match the part 5 dream sequence. -
$120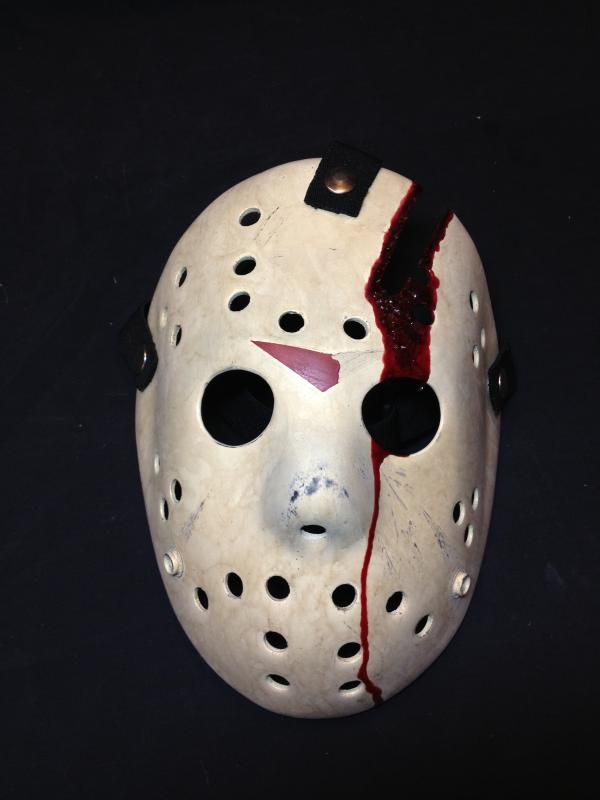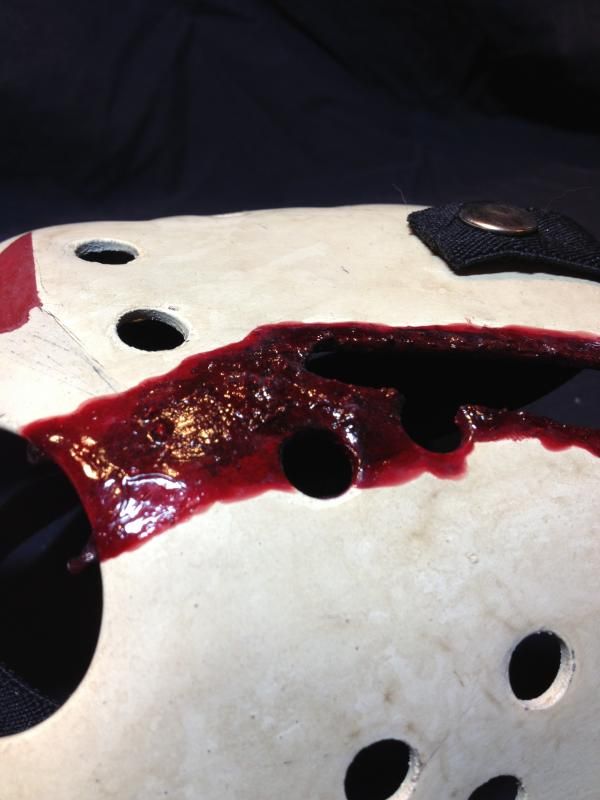 David Miller Creations part 3 Hockey mask with COA from DMC. -
$200
David Miller Creations part 4 Hockey mask with NO COA -
$180
Part 8 Hockey ABS hockey mask made to look like the Hockey Mask floating in the toxic sludge at the end of the film. -
$150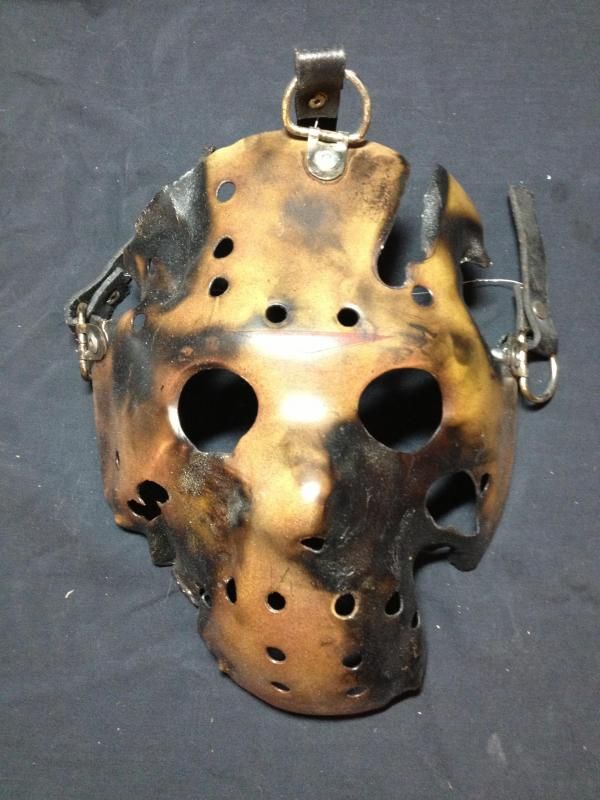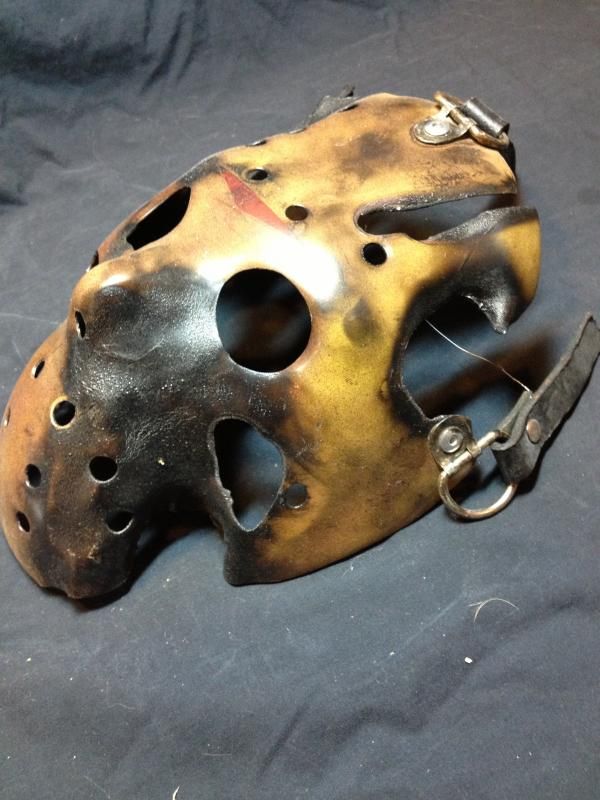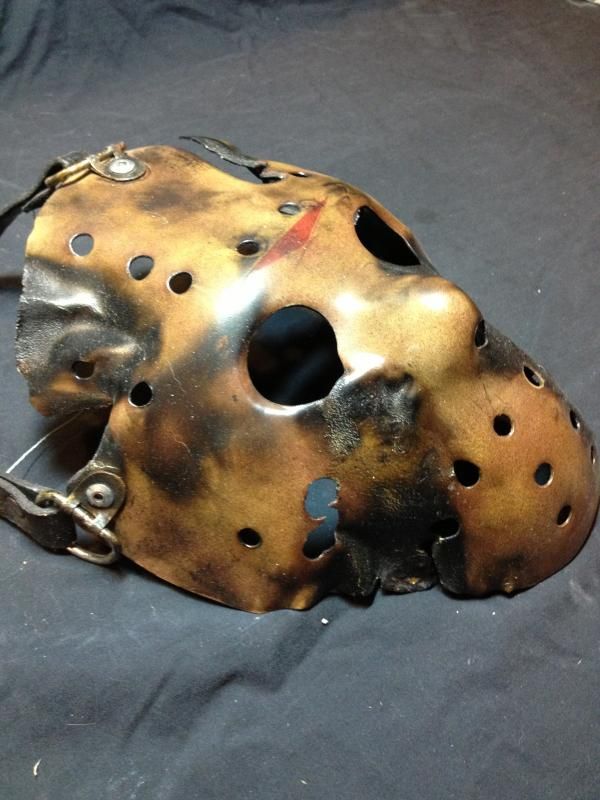 Real dulled metal prop knives. Looks wet but is dry. -
$20
for wood handle -
$10
for plastic handle
$25
for both.
Ian Frosties Dr Cannard with acrylic eyes.
-$350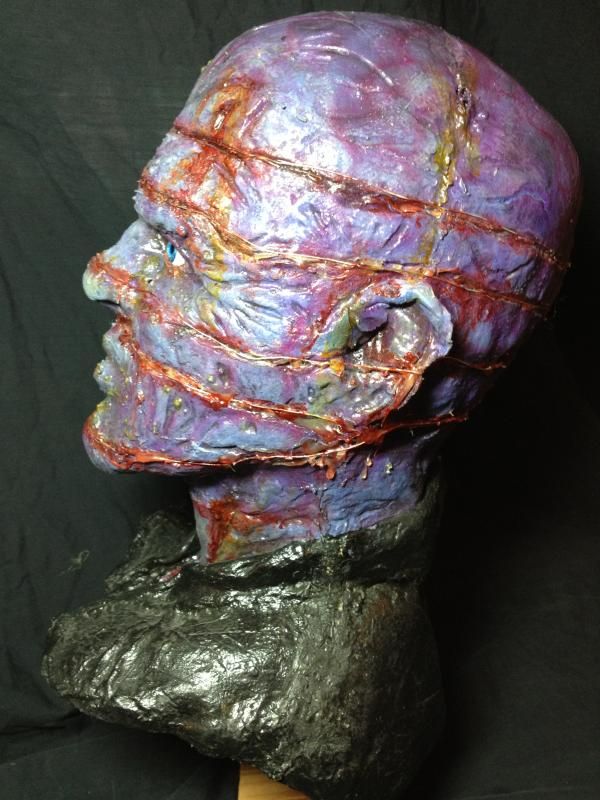 Butterball 'Margarine' with glasses made by Scott Medjesky of AVFX #1. -
$350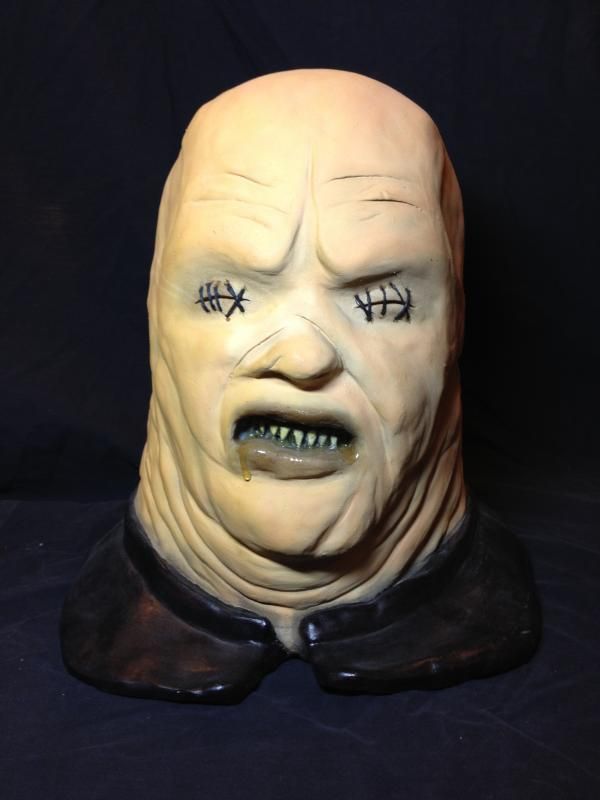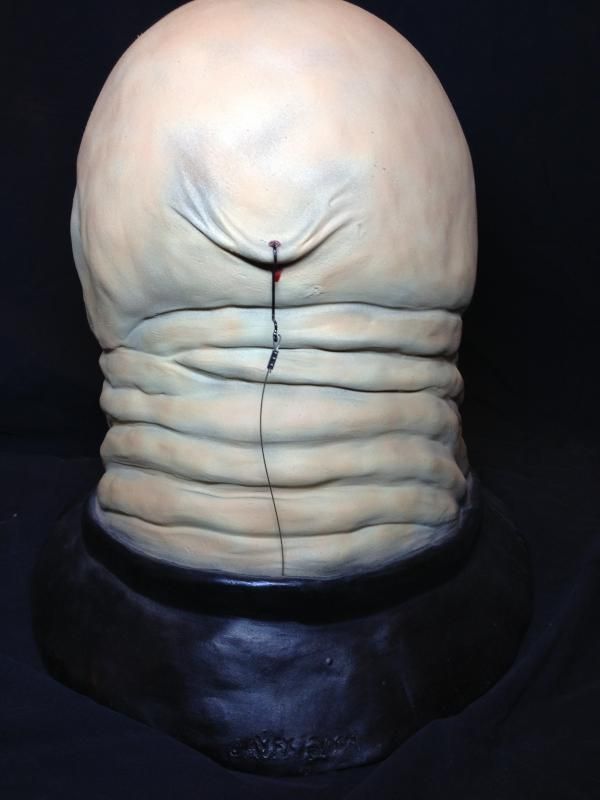 CD Cenobite made by Ian Frosty. Repainted by Mike Becker and it's freaking killer. -
$350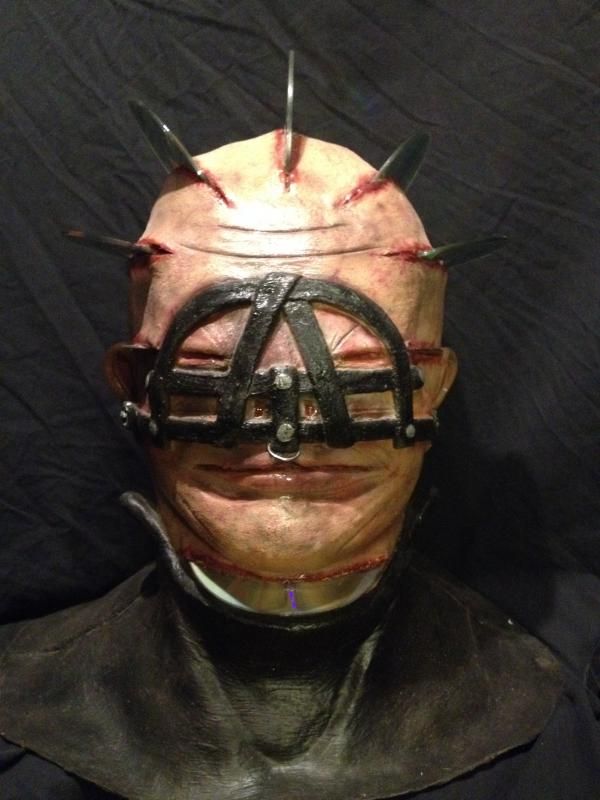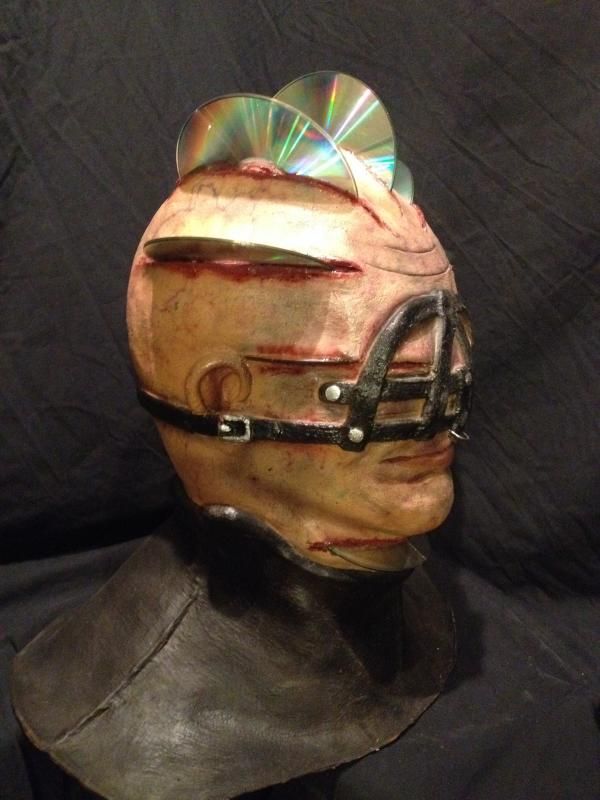 Bub (Pre mass production) Chuck Jarman -
$200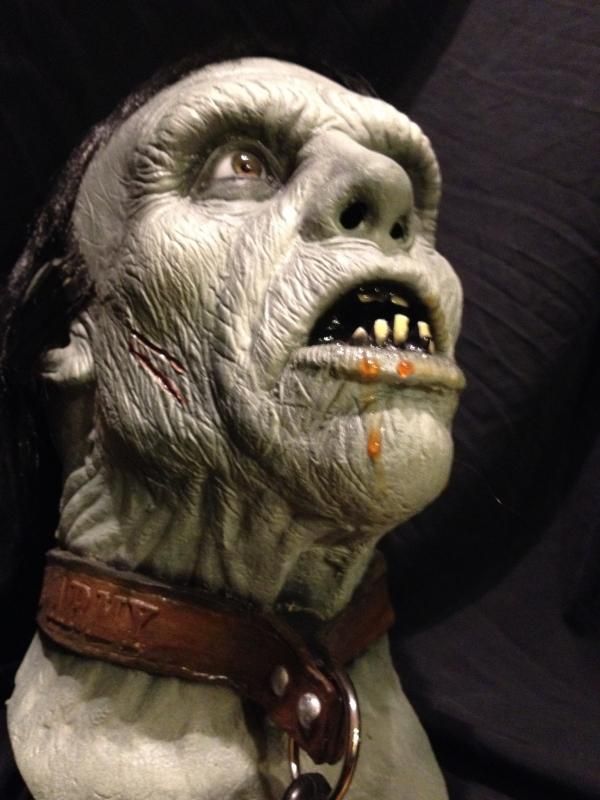 Part 4 Jason sculpt. Very first one ever made in the 80s with approval from Savini himself.
Originally these were sold out of the backs of playboy magazines. lol. -
$280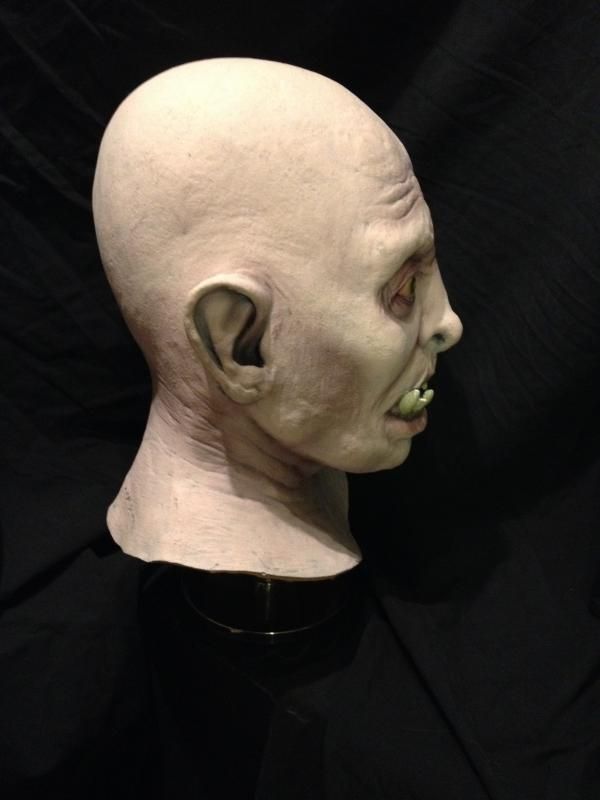 Part 4 original Jeremy Bohr sculpt. Amazing paint job. Comes with proper button up shirt for displaying. -
$350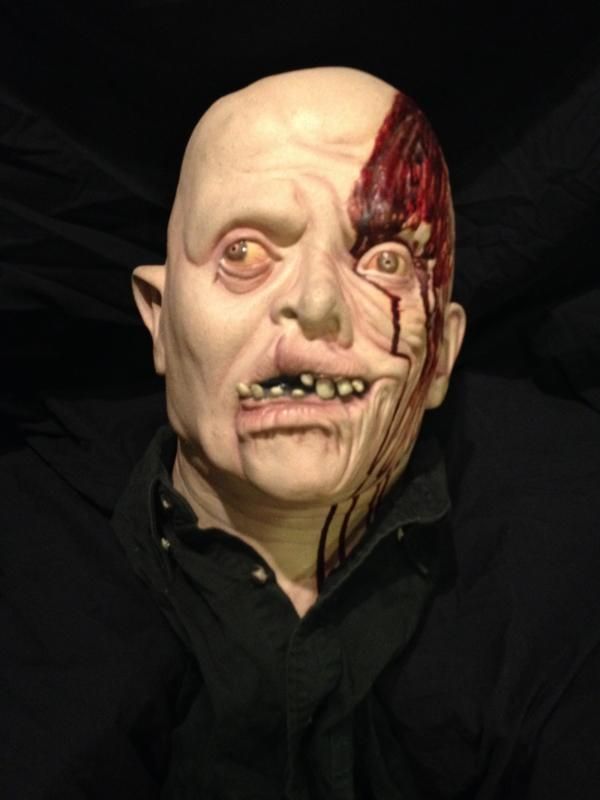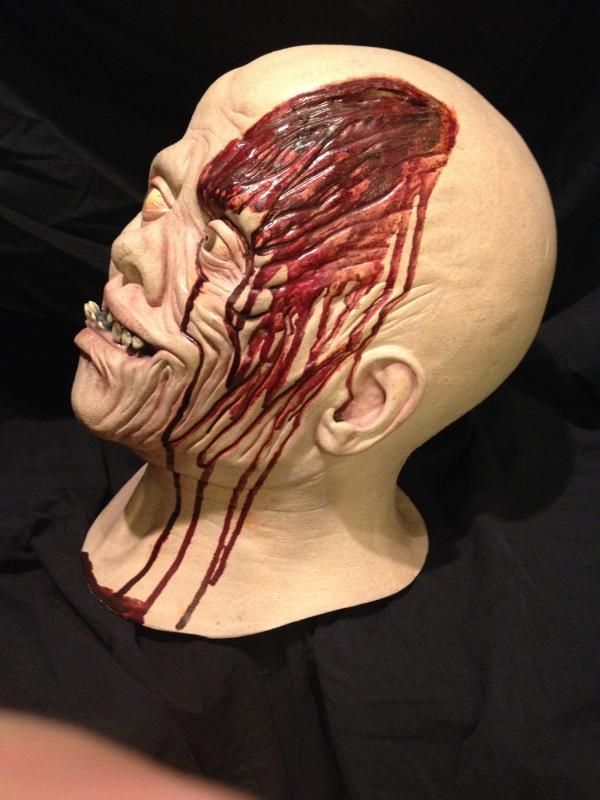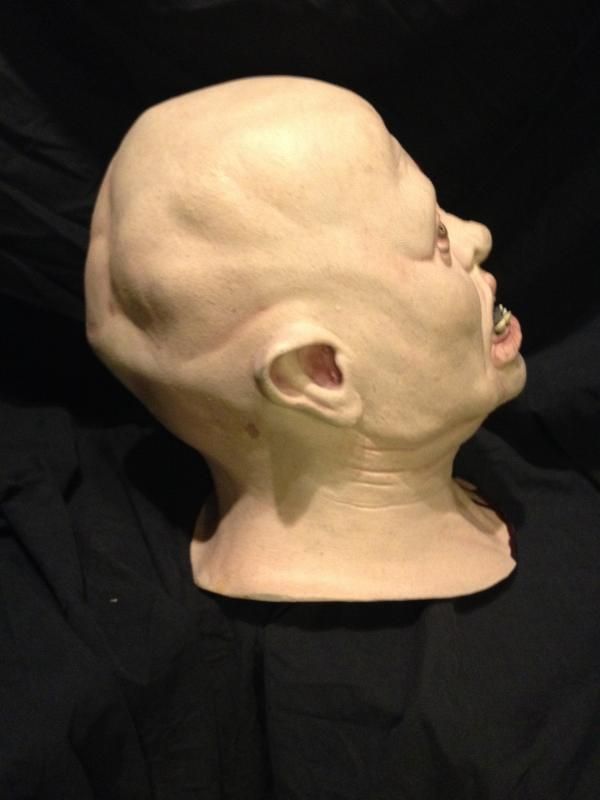 Oringal Jeremy Bohr 'Hellbound 1' sculpt with Matched high detailed hockey mask with leather straps. -
$585
for the set. Availible on
Ebay
right now with 'Buy it now'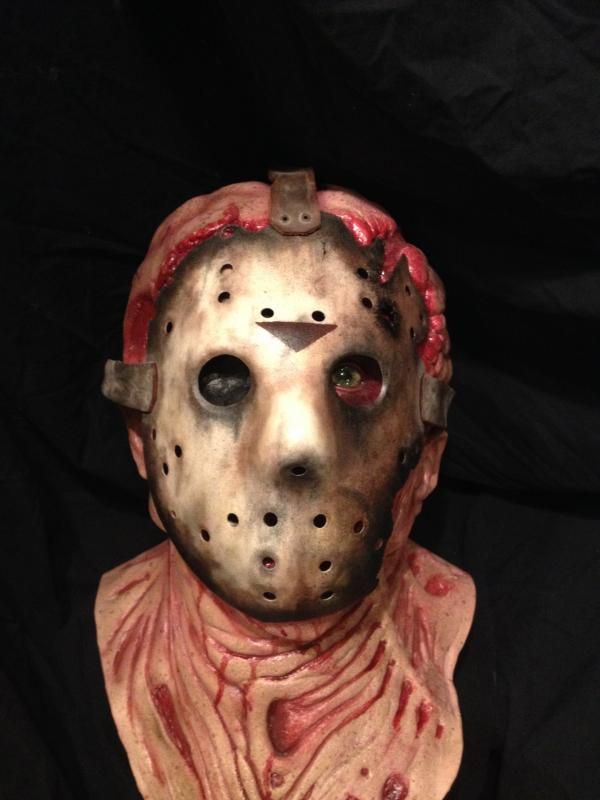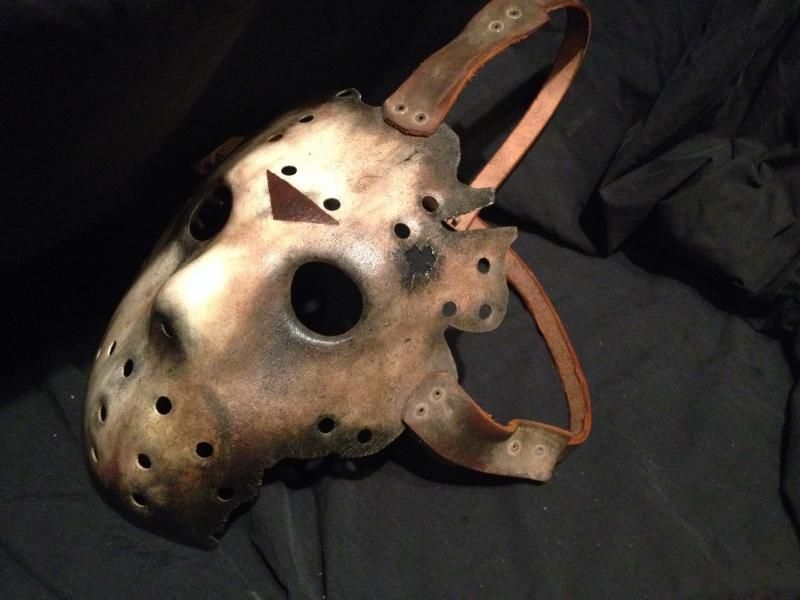 Random post, oringal proper screen accurate 501st legion Boba Fett jetpack harness buckle. -
$80